First impressions matter. Yet the pressure to get it right on a first date can be daunting. We heard you and we got your back! There's help on your way with these conversation prompts. Give it a try and let us know how your date was different because you showed up differently with these refreshing topics to talk about!
First Date Conversations
1. What are the best days of your life?
Pro-tip: Take turns to talk about this. This would enable you to make little disclosures about your happiest days and get a sneak peek into what happiness means to both of you. After all, there's no one standard to measure happiness and it could mean different things to different people. Let's be curious and non-judgemental.
2. How would your best friend describe you?
Pro-tip: This allows people to view themselves from a third person perspective and talk about who they are. Also, we are way more kind with others than we are with ourselves. So introducing yourself from your best friend's lens will give a holistic picture.
3. If you were to win 1 million USD, what'd you do with that money?
Pro-tip: What people do with their time and money is a function of their values and lifestyle. Different people value different things in life. The responses that this elicits could lead into a variety of topics. They may want to clear student debt, or travel the world or contribute to a charitable cause they care about. Actively listen to what they say because this will help you understand their relationship with money.
4. If you were currently partnered, how'd you spend your weekend?
Pro-tip: Getting into specifics helps understand their hobbies and interests and how they spend their time outside work. It's also a good way to plan your next date based on something you two would anyway want to do and enjoy doing it together.
Here's hoping you have a wonderful time getting to know someone new! Be curious and stay non-judgemental! Do come back to us with your date stories. We are here and we are listening!
Love and light,
Radhika Mohta
About the writer: Radhika Mohta is a matchmaker and relationship coach. She runs a Dating Accelerator to help marriage-minded singles get ready for their last first date at radhikamohta.com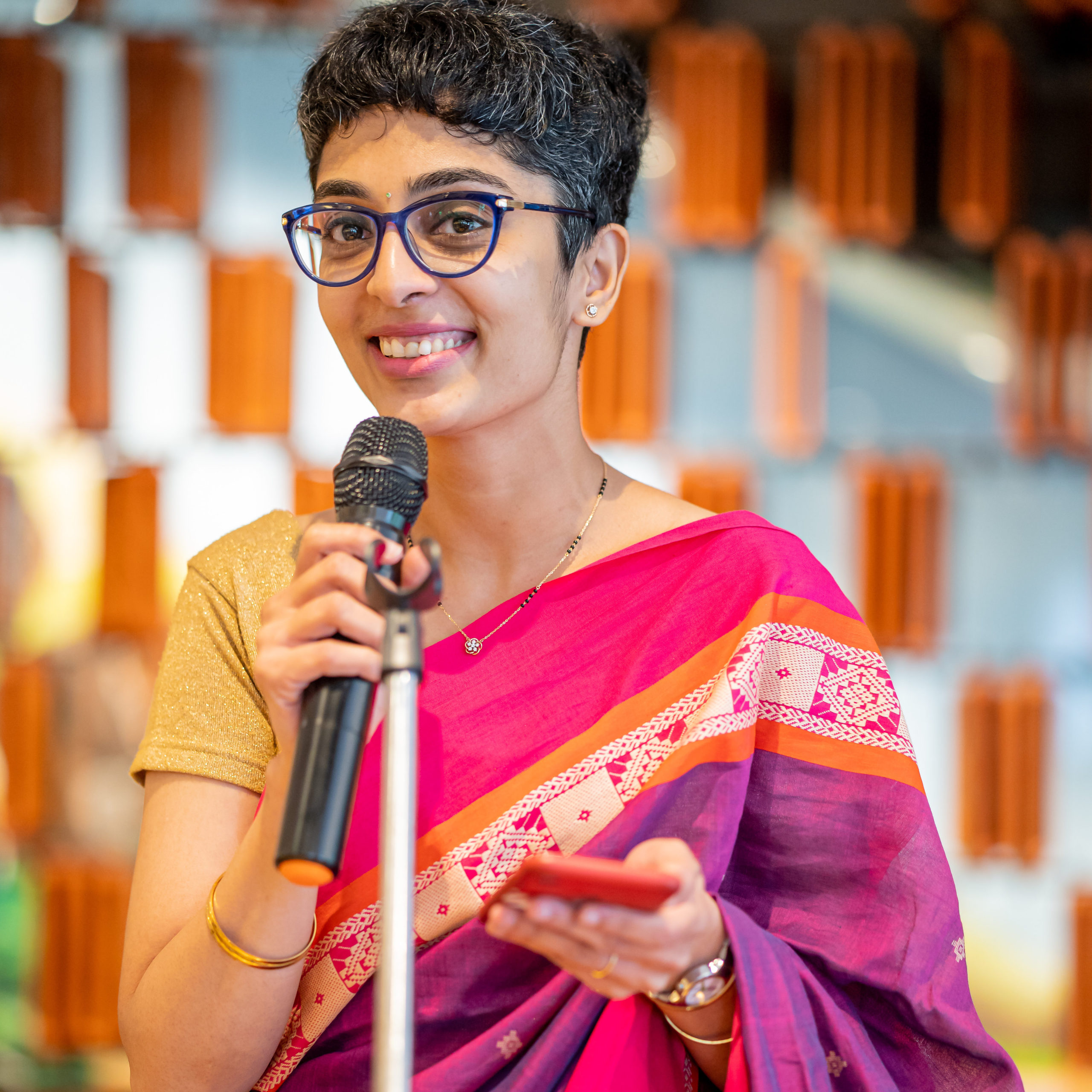 As Veggly grows further, make sure you stay up to date and read messages from vegan and vegetarian users who found love among the community – all on this page here.
Stay up to date with all of our announcements, other news stories, blog posts, and recipes by following Veggly across our social channels: