At the end of January, we launched our first Promotion for Veglentine's Day, in which four lucky couples who VegMatched on Veggly would win a romantic dinner. We are happy to announce that the promotion was such a success that we even felt like adding a fifth winning couple!
The winners come from five different cities: London, Berlin, Manchester, Milan, and Edinburgh. Below, you can check their pictures and their testimonials about the date.
London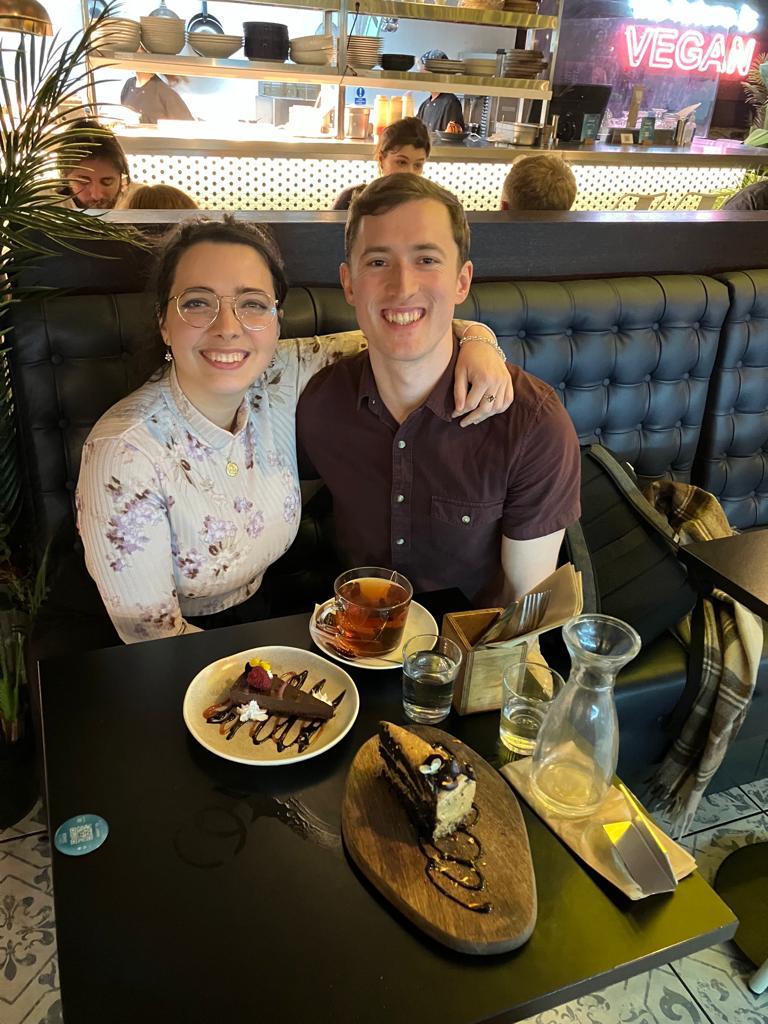 John and Berenice told us:
"It was the first time for either of us to visit Unity Diner. We are both long-term ethical vegans. So it was very exciting to experience a restaurant that was perfectly aligned with our beliefs. We started off the evening with their signature cocktails – "Vegan Propaganda" and "Piers Morgan's Tears"… which changed from blue to violet/lilac once the "tears" were added!.
For starters we had the smoked "salmon" and tofish bites, both of which had incredible tastes and textures! The main dish we had Lobster Mac & Cheese and a "Redefine Meat" 3D printed Filet Mignon 🤯 Both were great but the "steak" blew us away with its impressive authenticity! For dessert we had the cake and torte which we both agreed were some of the most delicious we had ever had!
All in all we have a lovely evening, we are very grateful to have matched on Veggly and we are looking forward to our next date! We want to give a massive thanks to Veggly and abillion for bringing us together for a fantastic first date!"
Berlin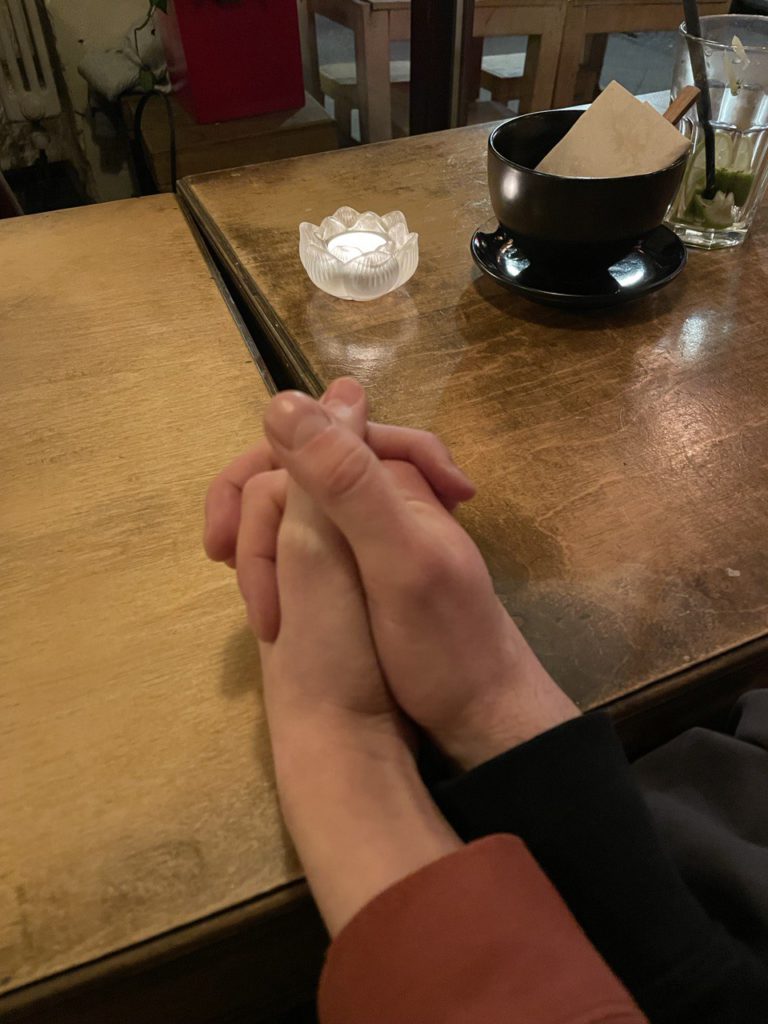 "I'm vegan for quite some time now and to me, it's important to date someone who shares my values and understands my beliefs. So the Veggly app provides a great possibility to get to know fellow veggies and vegans. This way you immediately have a connection when you first meet and can exchange recommendations, recipes and so on. Thanks for the lovely Valentine's dinner, Veggly and abillion!" – Elena
"Being able to use a dating app that's vegan friendly is really important to me. I'm really happy I got to meet Elena and that we had a nice Valentine's dinner:) Thanks a lot to the whole Veggly and abillion team for being so caring!" – Frank
Manchester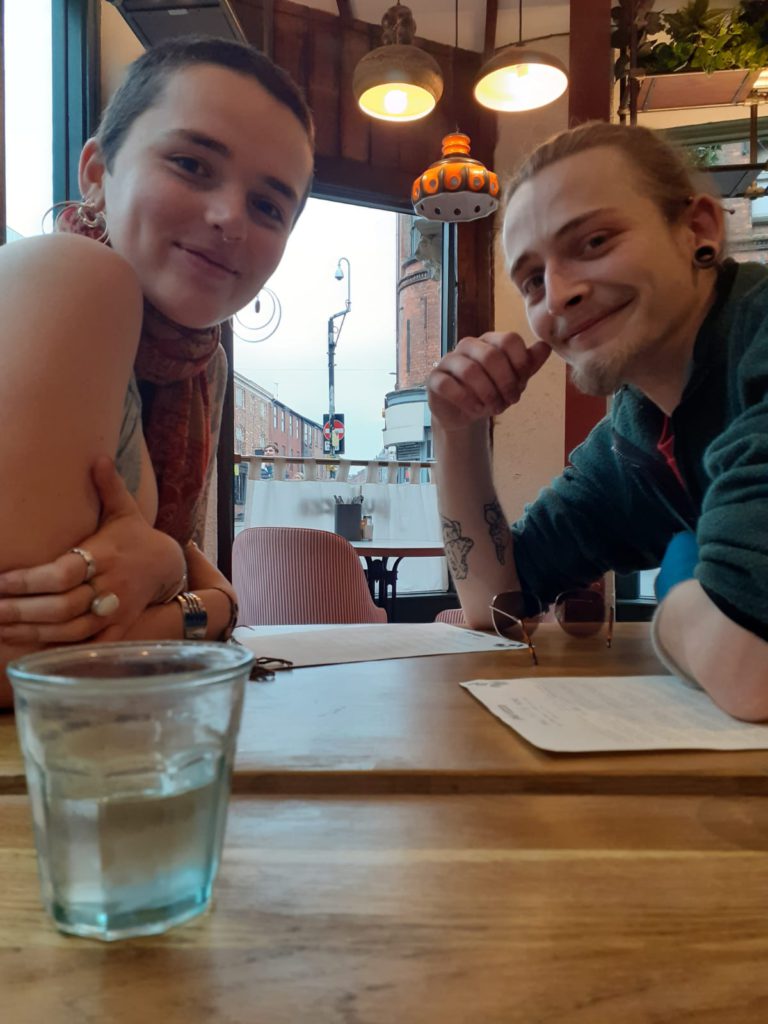 Our couple from Manchester, Matilda and Iwan, were more reserved in their words, but expressed their happiness for the date:
"Thanks Veggly and abillion for the meal, it was delicious. We had a great time!"
Milan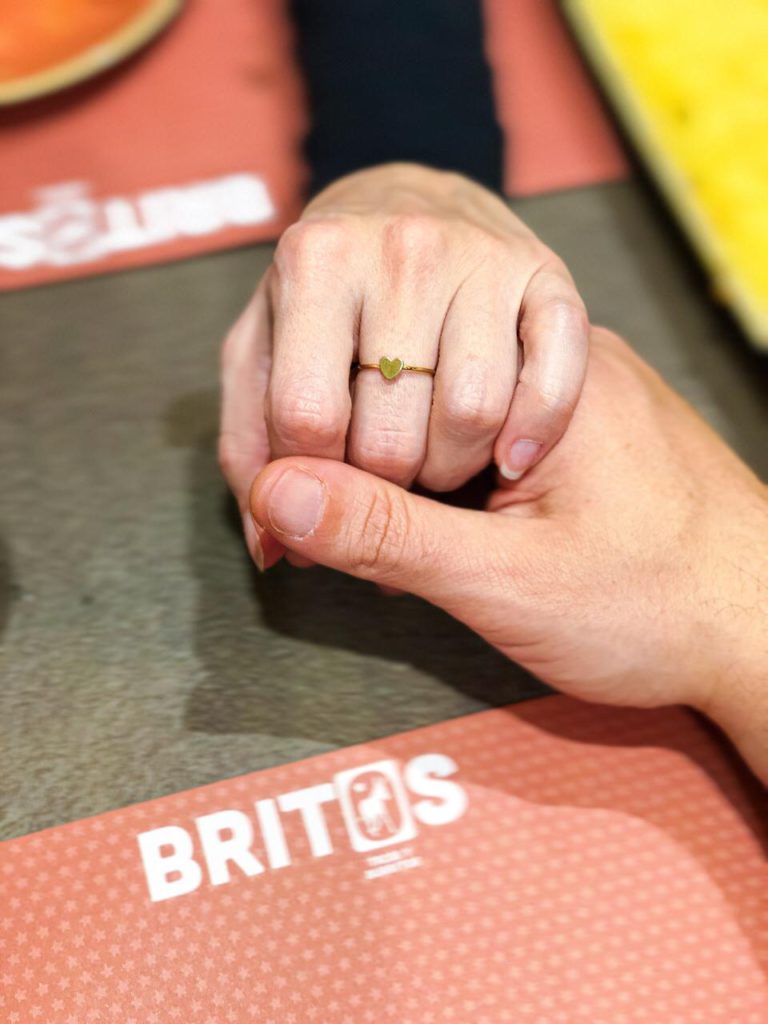 For Camilla and Pedro, the night at the Vegan tex-mex restaurant was a delight:
"We recently had the pleasure of dining at BRITOS, a tex-mex restaurant in Milan, thanks to an opportunity provided by abillion and Veggly. As a vegan, I was delighted to find a wide range of delicious vegan options, including vegan chicken and jackfruit dishes. The restaurant's had an inviting atmosphere for a romantic evening. The vegan nachos and main courses were seasoned to perfection and had unique flavors and textures. The staff was attentive and accommodating, and the original drinks were perfectly balanced. I highly recommend BRITOS for anyone looking for a great vegan dining experience in Milan."
Edinburgh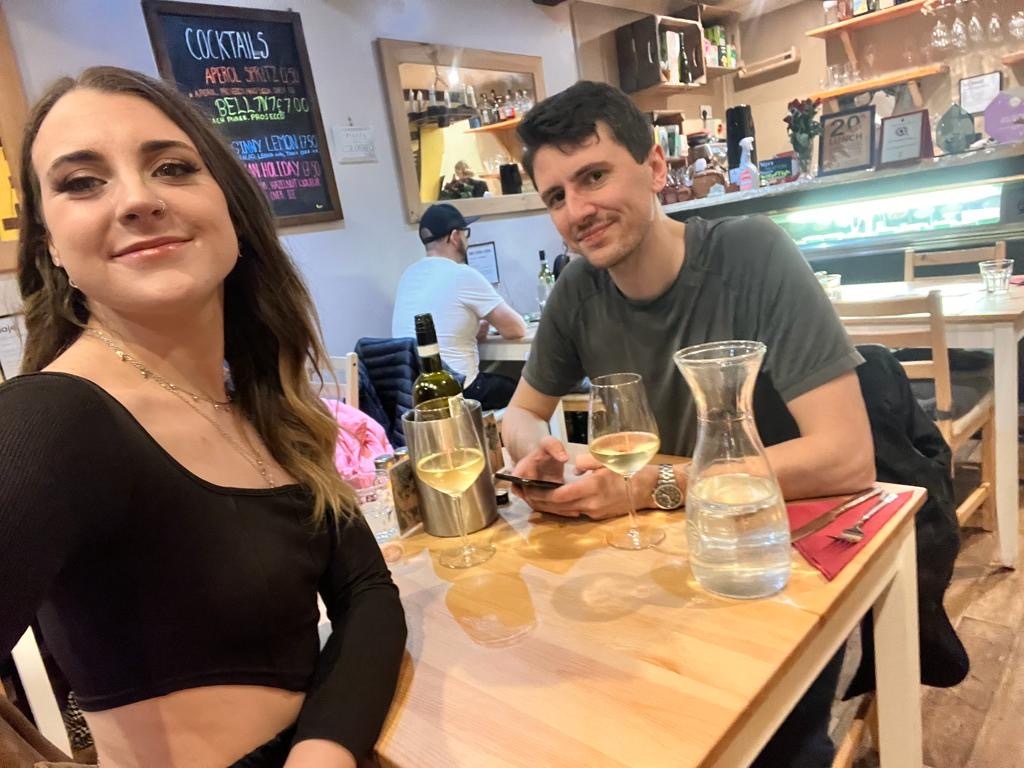 The last one of the winning couples, Mike and Talia, told us about their delicious italian dinner:
"We won a competition for a free vegan meal in Edinburgh after meeting on Veggly. We went to Sora Lella for dinner and drinks. The food was great. For starters we had Suppli romani which was a rice ball with bolognese and mozzarella; and bruschetta with fresh tomatoes. For mains we had pasta Aglio e Olio, and carbonara. They were both delicious comforting dishes and we had a side of parmesan salad and truffle fries. We got a bottle of white wine to share and affogato with Tia Maria for dessert. We had a lovely time at Sora Lella. Thanks so much to abillion and Veggly for sending us!"
We are very happy to see the result from the campaign and that we could help a few couples with a very special Veglentine's Day!