Dating apps have been growing in popularity in recent years, and the trend is set to continue into 2023. With more people turning to technology to find love, it's no surprise that there are now dating apps catering to specific niches. In this post, we'll take a look at the top 10 niche dating apps for 2023.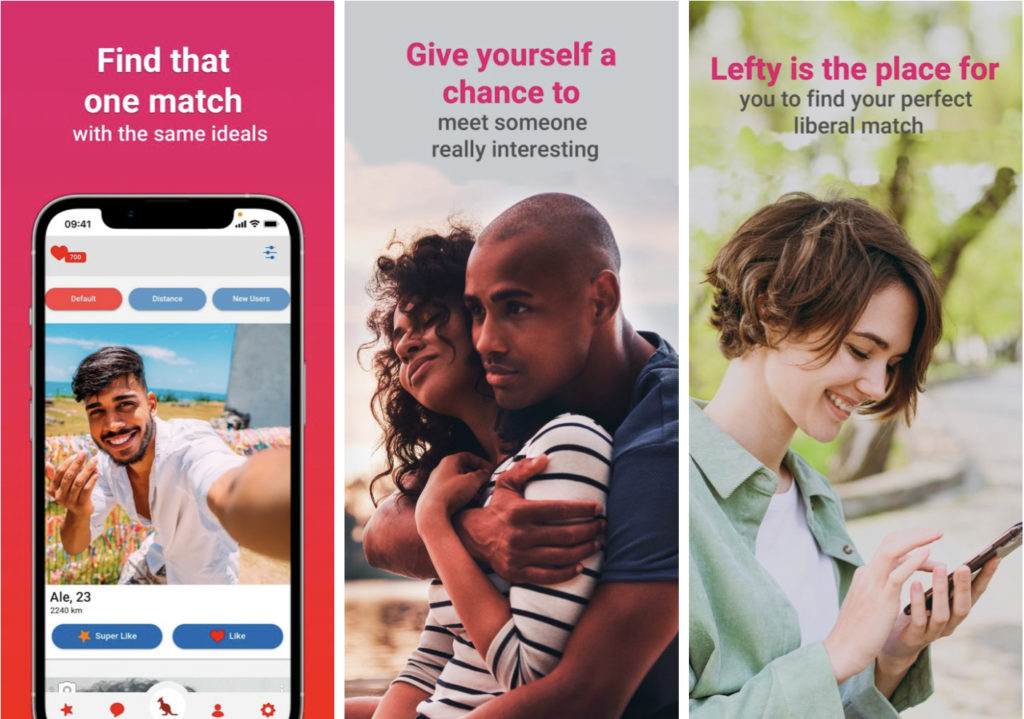 Lefty is the perfect bet for progressives that are looking for love. The app aims at people who value and are in search of a partner that respects diversity, sexual orientation, gender identity, race, religion, environmental protection, the pursuit of social well-being, and human rights. The app was recently launched in the US and UK and is aiming for global expansion soon.
Dig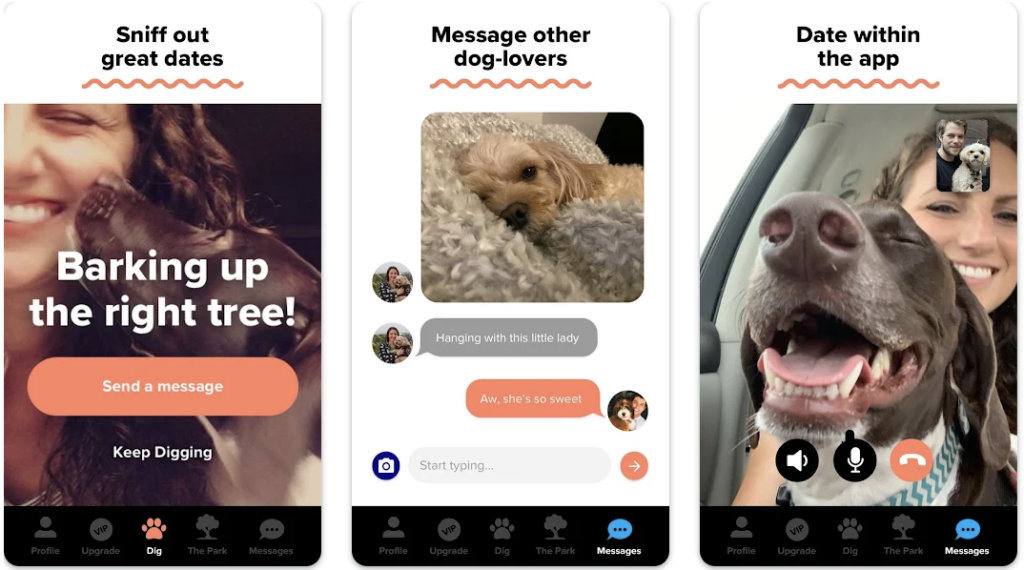 Dig is a dating app designed for dog lovers. It offers a unique and fun way for dog owners to connect with each other and build relationships based on their shared love of dogs. The app allows users to create a profile for themselves and their dog, and search for other users based on factors such as dog breed, location, and interests. Dig also hosts dog-friendly events and offers resources for pet owners, such as local dog-friendly locations and advice on dog care.
Bristlr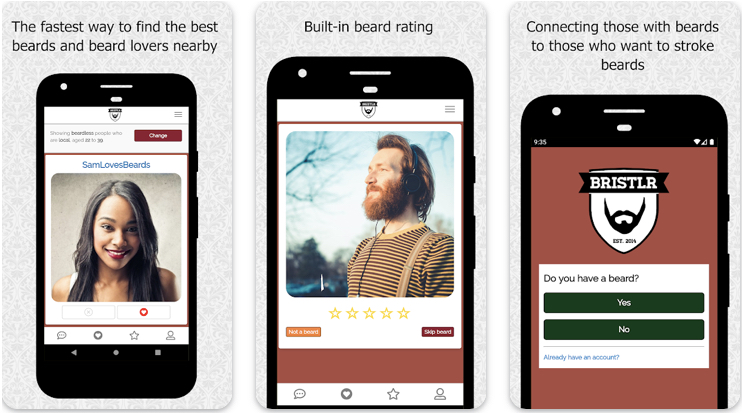 Bristlr is perfect for people who love beards, whether you have one or just love admiring them. The app connects people who share this common interest, making it easier to find a partner who appreciates your facial hair. Bristlr also offers a unique and fun way to break the ice with potential matches, by allowing users to send virtual "beard stroking" to express interest.
Tastebuds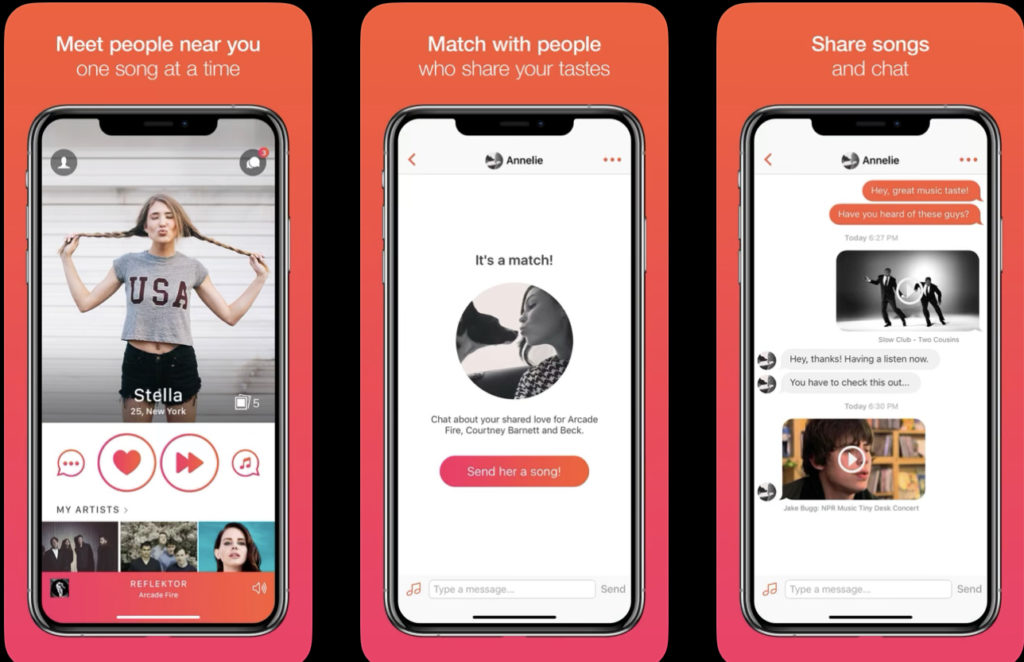 Tastebuds is perfect for music lovers, matching users based on their musical tastes. You can connect your Spotify account to the app to get started. After that, the app will suggest potential matches based on your favorite artists and genres. This makes it easier to find someone who shares your passion for music and can help spark conversations and connections over shared interests.
TeamUp Fitness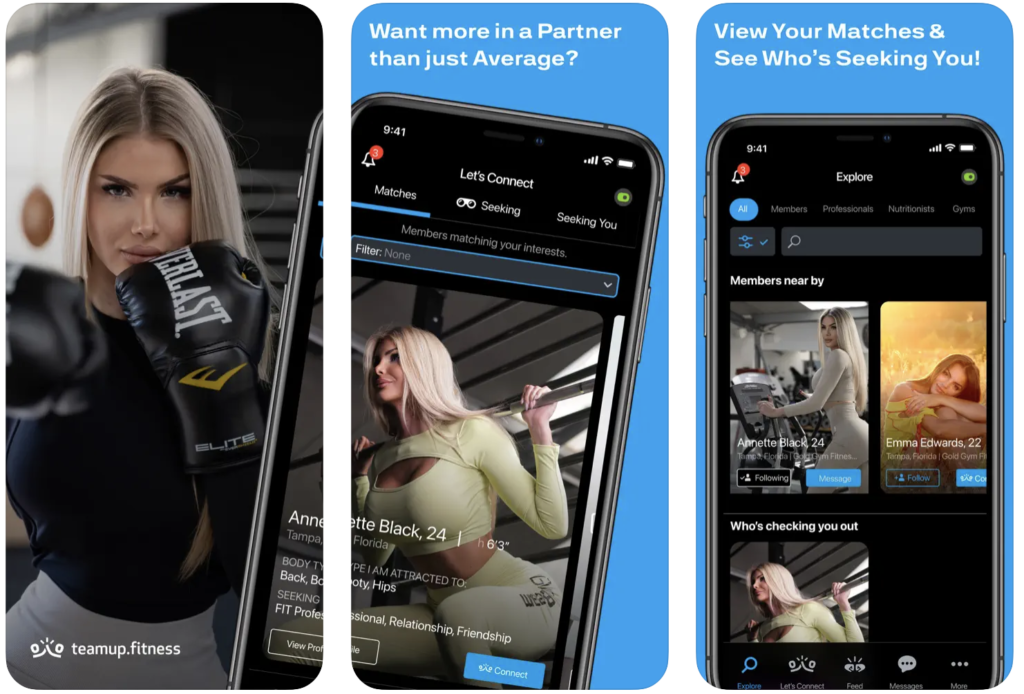 TeamUp Fitness is a dating app that focuses on connecting people through fitness and healthy lifestyle choices. The app allows users to create a profile and indicate their fitness goals, workout preferences, and dietary restrictions. TeamUp Fitness also offers features such as workout tracking, nutrition tips, and social challenges to keep users motivated and engaged. Whether you're looking for a workout partner, a fitness-oriented relationship, or just a community of like-minded individuals, TeamUp Fitness is the perfect app for all fitness enthusiasts.
The League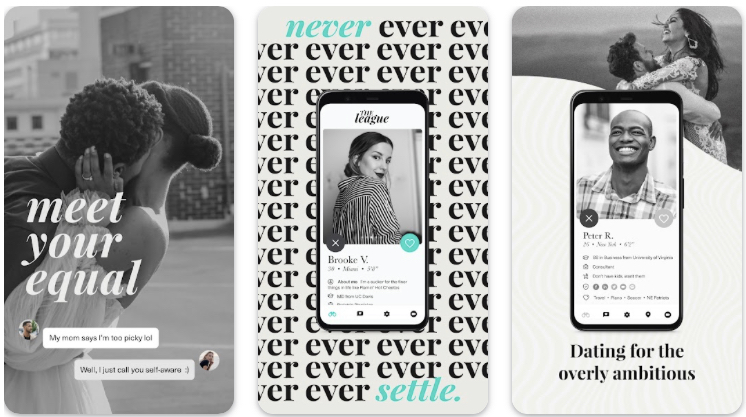 The League caters to high-achieving professionals who are looking for a more exclusive dating experience. The app uses a vetting process to ensure that users are of a certain caliber. It also matches you with people who share your career and educational background. This can be a good way to find someone who is ambitious and shares your values and lifestyle.
Feeld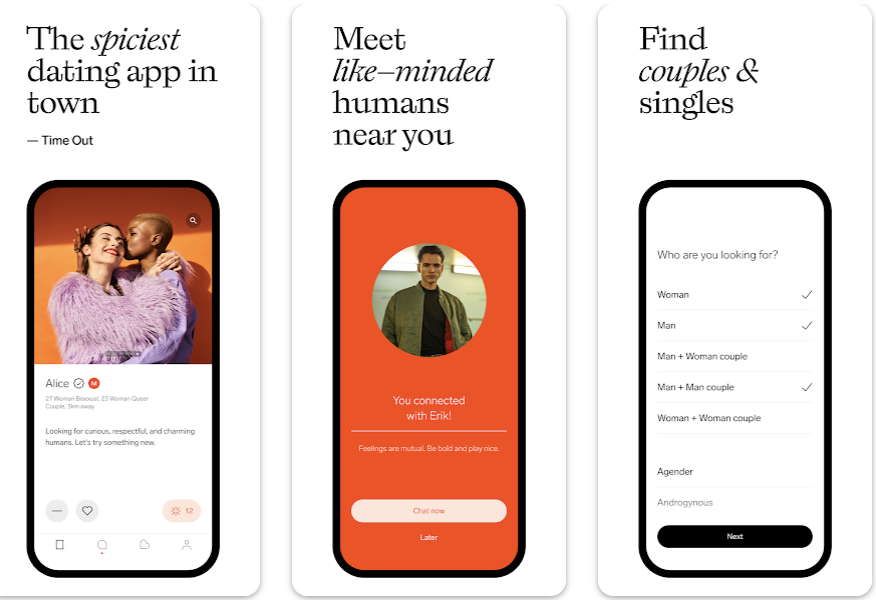 Feeld is a unique dating app that caters to individuals who are interested in non-traditional relationships such as polyamory, open relationships, and group sex. It offers a safe and inclusive space for people to explore their sexuality and connect with like-minded individuals who share similar desires and interests.
Wingman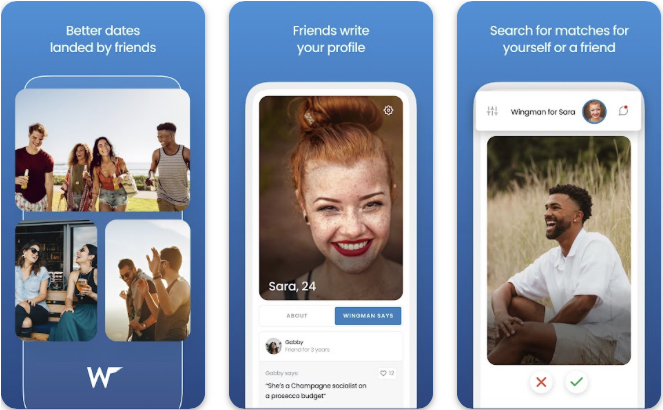 Wingman is perfect for people who are tired of swiping for themselves. It allows your friends to do the swiping for you. This can be a fun and low-pressure way to find potential matches. That way, it can also help you get feedback and advice from people who know you best.
Veggly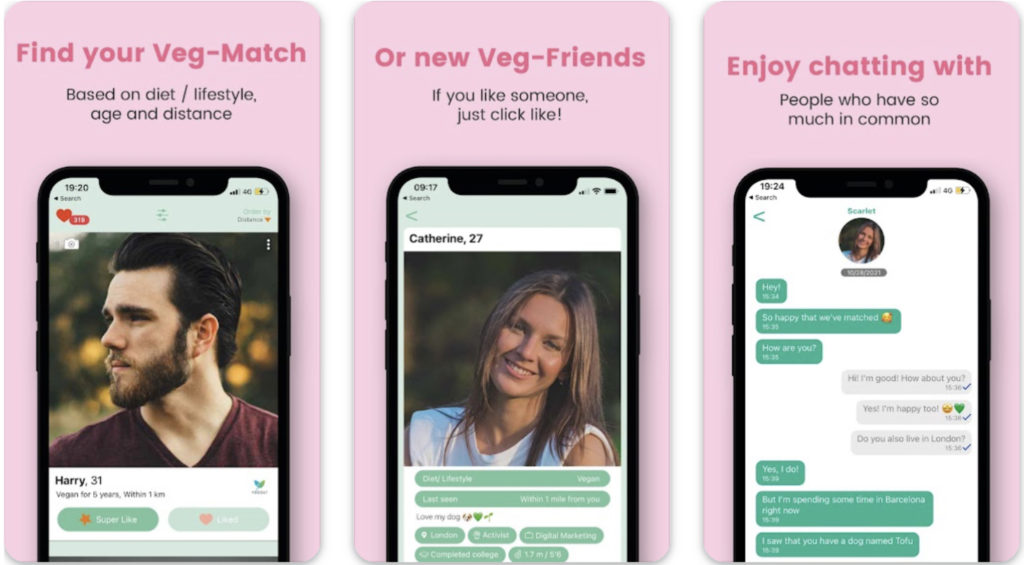 Veggly is the number one dating app designed for vegans and vegetarians to connect with like-minded individuals who share the same values and lifestyle choices. It allows users to create a profile, swipe through potential matches, and communicate with each other through messaging. Veggly's mission is to bring together individuals who care about animal rights, sustainability, and health, and to provide a platform for them to build meaningful relationships.
Stars Align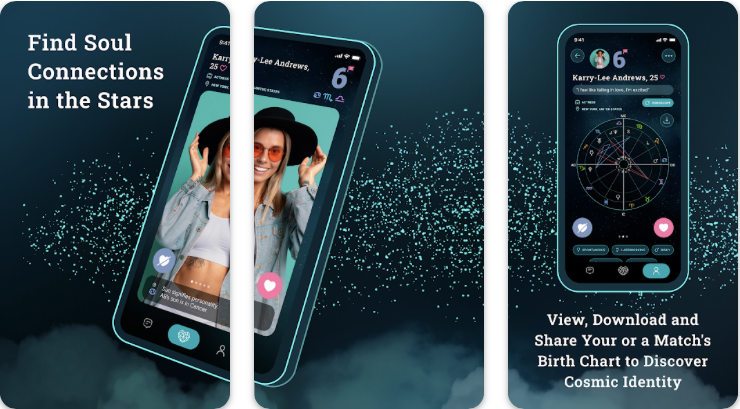 If you believe in the power of astrology, Stars Align can help you find a partner who shares your beliefs. The app uses your star sign to match you with potential partners who are compatible based on your astrological chart. This can be a fun and unique way to find a partner who aligns with your values and personality.
In conclusion, the world of dating apps is constantly evolving, and there are now apps catering to specific niches. Whether you're looking for a platform that favors your political opinions or an exclusive platform for music lovers, there's a dating app out there for you. As we head into 2023, these are the top 10 niche dating apps to keep an eye on.
As Veggly grows further, make sure you stay up to date and read some of our success stories and messages from our users who found love from their VegMatches – all on this page here.
Stay up to date with all of our announcements, other news stories, blog posts, and recipes. Please follow Veggly across our social channels: