We get so happy when we help bring a new vegan couple together! 🌱 And this story is from a vegan expat who met her vegan boyfriend, while leaving abroad. 😍 Meet your vegan boyfriend too: Get Veggly now!
Veggly's main mission is to help vegans and vegetarians find their soulmates and we believe being an expat makes it even more important to meet new vegan friends and partners!
Allana and Thomas believed that and are now dating. 😊 Here's the testimonial Allana shared with us:
Hello!
I would like to share my love story with you and also to thank you for creating such an amazing app that allows us to find people that have similar values and beliefs.
I am Allana, a Brazilian student doing an exchange in France.
So, I started using the app around March 2020 when France was in lockdown and also my twin sister pushed me to use it. I met nice people there who became my friends. But then, I stopped using it, because I was a little bit busy with all the work and projects of my University.
In August, I restarted to use Veggly and I matched with Thomas, a vegan French. We talked for 2 weeks and then we decided to meet at the SMMMILE Festival, a vegan event in Paris.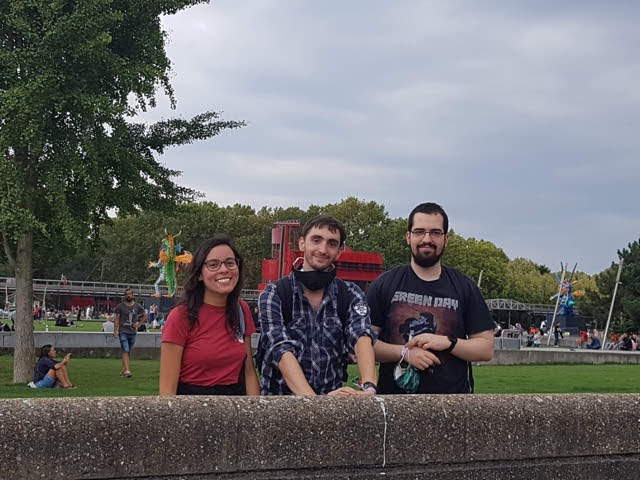 Obviously, we were super nervous… it was our first date… but we could manage it. From this first date, every weekend we started seeing each other. I spent the whole 2nd lockdown of France with him and also we spent the holidays together. I could meet his family and get to know more about France.

We just completed 4 months that we are dating and he is the most amazing gift I got while doing an exchange in France.
___
So, that is it: a story of a Brazilian student living in France that met the most awesome vegan French guy, thanks to Veggly.
Would you like to us your story? Please contact us at: [email protected]. We will be glad to hear from you 😊🌱
Would you like to meet your vegan boyfriend or girlfriend as well?
Install Veggly now and make sure to subscribe to our blog. Stay up to date with all of our tips, testimonials, recipes, and vegan news stories.
Please follow our social channels: