We are always happy to share the story of couples that meet on Veggly. Today we are here to talk about Mark and Zeynep. The couple, from the US, met a few months ago, and is already living together! Check out their full testimonial:
"Hi, there!
My partner and I met on Veggly. We recently decided to move in together and are very excited about our move-in date.
A little about us: we are both working on our PHDs in separate fields. Her name is Zeynep, and my name is Mark. We love to cook vegan meals and desserts together and also stay active through rock climbing. We are each the only people that either of us has met in person from Veggly, so I guess it can work well even on the first try 😃
After being together for some time, we have now decided to move in together. We don't know what the future holds, but we are looking forward to creating and living in our fully vegan apartment with our two adorable cats. It's also the first time either of us has moved in with a partner.
Here is a picture from a Valentine's Day date we took to Providence, RI. We ate at Plant City and went ice skating downtown.
For anybody who is nervous to meet someone or hasn't yet found the right match, don't give up! You will find something beautiful :D" – Mark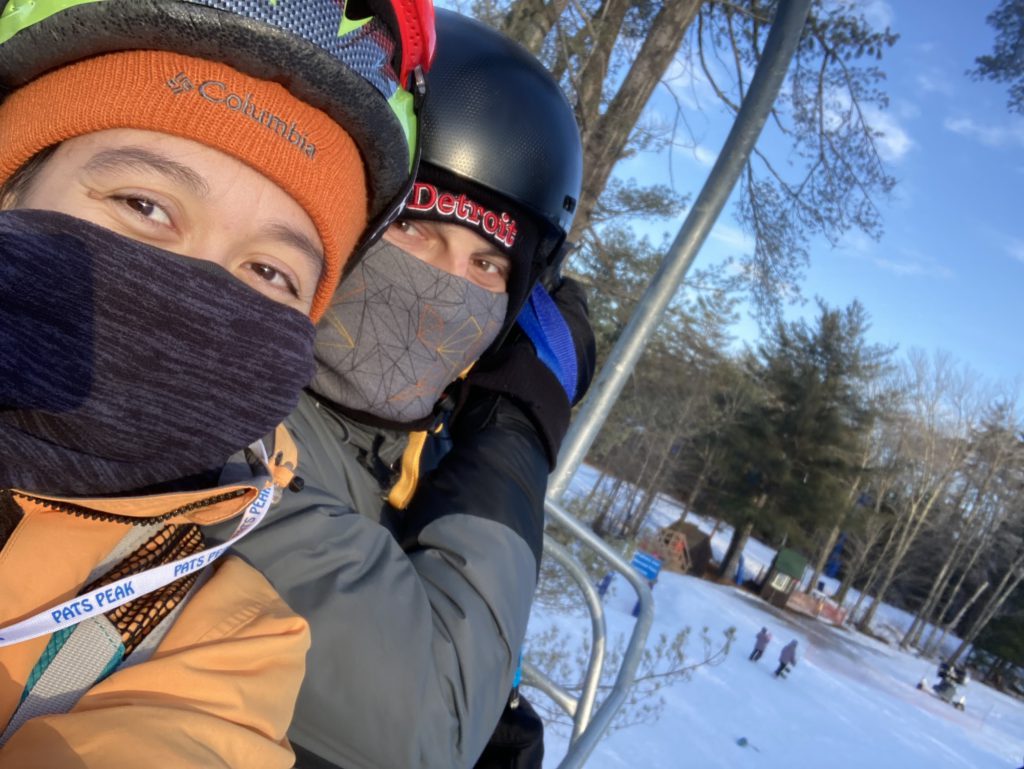 Would you like to find your Veg-Match as well?
We've had more than half a million Veg-Matches to date! Install now and Subscribe to our blog to hear these heartwarming stories as well as delicious vegan recipes, news about the app and much more!
Please follow Veggly across our social channels: