Read this heartwarming story of a German vegan couple who met on Veggly! Dating and dating apps can be tough sometimes, especially if you're looking for someone with similar ethics. But they show us it's possible to find your Veg-Match!
Helping vegans and vegetarians meet is the main reason why we created Veggly and knowing it is working makes us very happy and inspires us to keep working hard for the community!
Aurelia met her boyfriend through Veggly and they are dating nowadays! Here's the testimonial she shared with us:
Why Veggly?
My name is Aurelia, I am now 20 years old and a few months ago, I met my boyfriend through Veggly.
Well, I started using Dating Apps around August last year, since I have been single like, my entire teenage life and was frankly very lonely. I used several Apps, which I am not going to Name, since that does not really matter, what's important is; I made some rather unpleasant experiences and was pretty disappointed. I never really believed that Dating Apps could work and my misfortune was proving me right until that point.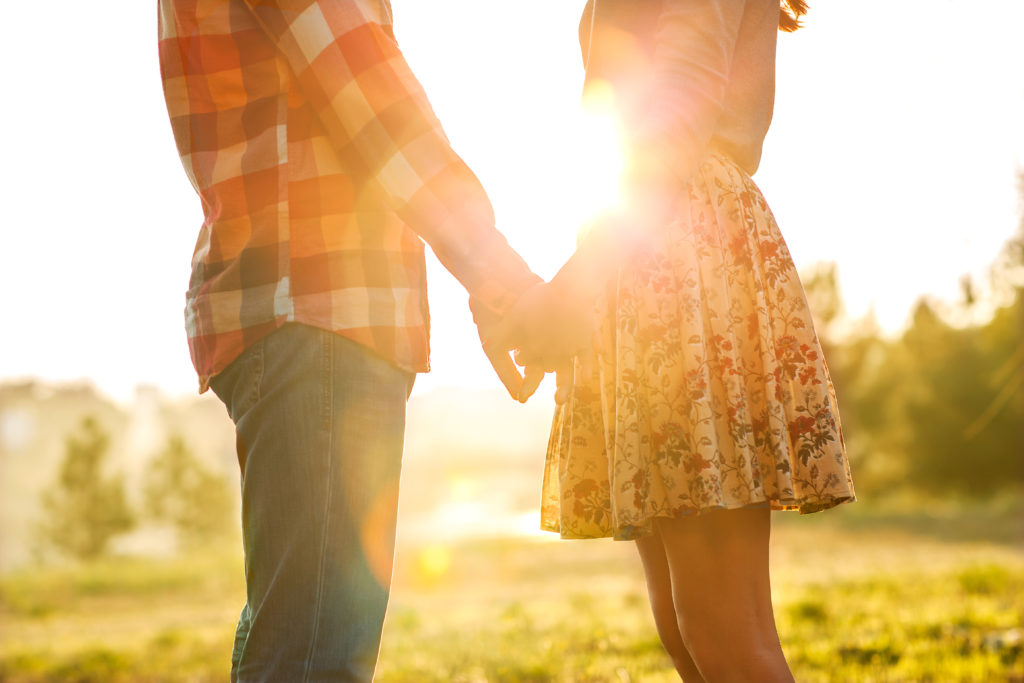 Further, it frustrated me that, since I am vegan myself, I would obviously much rather prefer having a vegan partner, and it is very rare to meet those in real life, let alone on apps. So I took my last chance and looked for a Dating App for vegans, not really hoping it would exist.
Enter Veggly
Turns out, it did. Veggly seemed pretty exciting and disencouraging at the same time, since it was basically empty at first. I live in a rather big city in Germany and not surprisingly, I knew most vegans the app showed me in real life from activism (they were all much older than me).
Anyways, just when I was about to give up on that too, I finally swiped right on a boy five years older than me that lived in a city nearby. It was a match instantly and since I was bored I figured, why not text him first. One of the best decisions of my life, as it turns out!
We immediately connected and exchanged numbers. The next few weeks were extremely exciting. We were basically texting all day long, we would have phone calls that lasted for hours and we could not wait to finally go on a date.
Covid challenge and first dates
But here comes the rather tricky part: this was all in April 2020, when the Corona Lockdown had just started in Germany. As he works with kids and is generally a very careful person, he didn't want to risk" meeting yet, especially since either him or I had to go on a train in order to meet. However, eventually the day of our first date arrived and I can pretty surely say: we both fell in love right away.
It was the best date I have ever had, even though all we could really do was walk around outside since everything was closed due to the lockdown, and I didn't want to invite him to my place for the first date. We walked around my city for 10 hours straight.
For our second date, I went to his city and we basically did the same we had done on our first date, and still it was amazing. We could just talk for hours without getting bored of each other. On our third date he finally came over to my place, and after awkwardky staring at each other for like 10 minutes, he finally leaned in and kissed me.
Make it official

Not long after that, he stayed over at my place and I asked him if we were now official, to which he replied: yes.
We've been together for six months now and I have never been happier. He is just the person I needed in my life to feel complete. I love him.
So thank you, dear developers, for opening the gate for me to meet this amazing man I now proudly call my boyfreind.
I hope this story can somehow show you my appreciation for your work and hopefully give you strength to invest into this amazing app, so that more people can get lucky with it.
Also, recently I recommended the app to a vegan friend of mine and a few days ago she texted me that she too was now about to go on her first Veggly date. Fingers crossed for her!
There you have it! Do like this German Vegan Couple and meet vegan singles near you!
Got your story to share? send it to us at [email protected]
Not on Veggly yet? We've had more than half a million Veg-Matches to date! Install now and Subscribe to our blog to hear these heartwarming stories as well as delicious vegan recipes, news about the app and much more!
Big thank you to Aurelia for sending the testimonial and authorizing us to publish it! 🌱 😊