Alex and Katie have a heartwarming testimonial about their experience using Veggly, the dating app for vegans and vegetarians. According to the couple, they first connected on Veggly in October 2020 and hit it off immediately. They exchanged numbers and began chatting, quickly realizing that they had an incredible connection.
Unfortunately, due to travel plans, they lost touch for almost a year. However, they reconnected in October of the following year and started chatting online again. They had their first phone call and by January 2022, they were able to finally meet in person.
According to their testimonial, the couple hit it off immediately and became best friends almost instantly. They went on to move in together and explore the UK together, even starting a vegan Etsy business. They are currently in the process of converting their first home together, a van they named Daphne.
Alex and Katie credit their connection to Veggly and express their gratitude to the dating app for helping them find each other. They both couldn't thank Veggly enough for bringing them together and helping them build a life and future together. This is a testament to how online dating can lead to meaningful and lasting relationships, and how it can bring two people together who might have never crossed paths otherwise.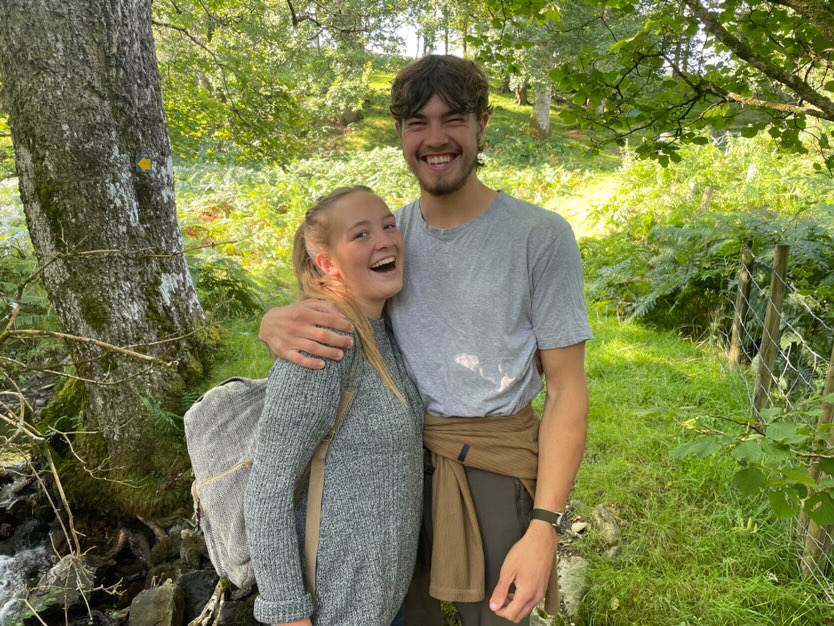 Would you like to find your Veg-Match as well?
We've had more than half a million Veg-Matches to date! Install now and Subscribe to our blog to hear these heartwarming stories, as well as delicious vegan recipes, news about the app and much more!
Please follow Veggly across our social channels: