At Veggly, we're always happy to hear about couples that met on the app and started a life together! Picture this: two years ago, Heidi and Liam found each other on Veggly after both very recently moved to the same town. Fast forward to today, and they're having new adventures together out in nature! Here is what Heidi told us about how their VegMatch story came to be:
"I'm writing this testimonial from the top of a mountain after a weeklong backpacking trip with the love of my life (and his incredible sister):
At first, we would constantly express how awesome it was to share meals without compromising; How affirming it was to share a vision of what empathy, sustainability, and health look like in our daily lives.
Now, almost two years later, I can't imagine it any other way!"
We're delighted to have been a part of Heidi and Liam's journey and we hope to continue making a positive impact on other couples' lives.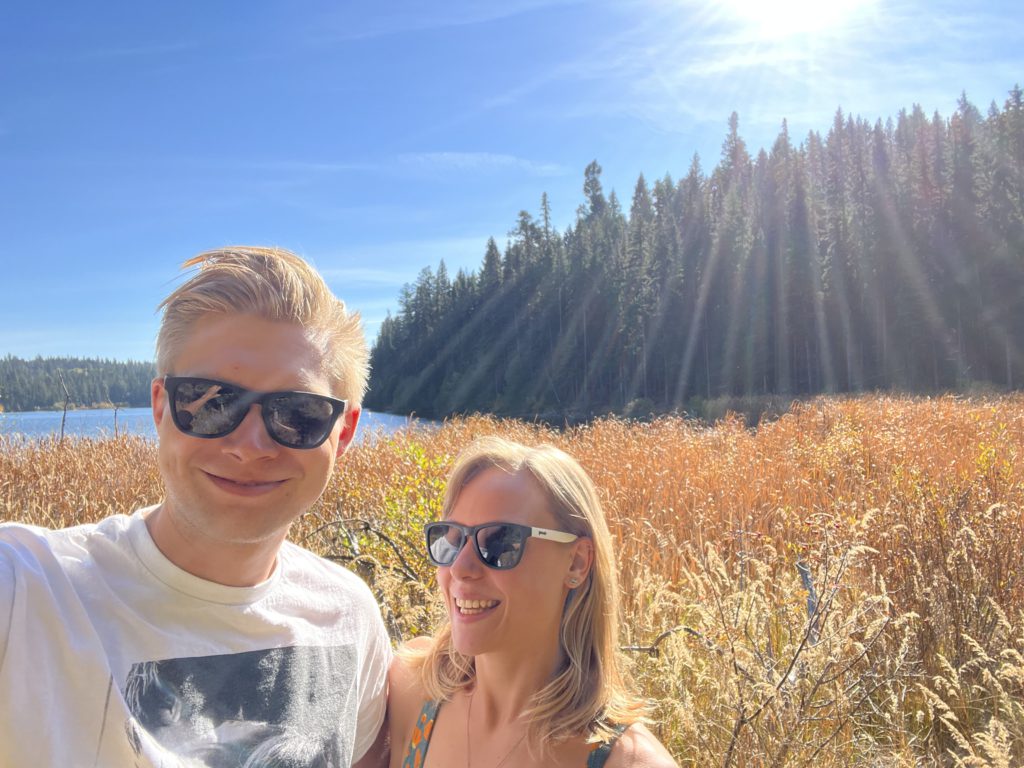 If you also wish to find your soulmate on Veggly, you can download the app now! Because somewhere out there, your vegan soulmate might just be waiting for a simple swipe to change everything.
Would you like to find your VegMatch as well?
We've had millions of VegMatches to date! Install now and Subscribe to our blog to hear these heartwarming #OurVegMatch stories, as well as delicious vegan recipes, news about the app and much more!
Please follow Veggly across our social channels: