Sometimes the most unexpected connections can blossom into something beautiful. Juan and Lilo, a couple from Buenos Aires, have a story that showcases the transformative power of Veggly. Although Juan didn't expect to find a girlfriend on a dating app, his experience showed that Veggly is an easier way for a vegan to find a vegan partner, and so their story had a happy ending. Here's Juan and Lilo's heartwarming testimonial:
"I don't remember when it was, since I don't normally use dating apps, but I downloaded it and started to like it. I never imagined that some time later, I would travel from Buenos Aires to Córdoba to meet a person who is now my partner. Thanks to Veggly, I was able to meet a wonderful person who makes me very happy today. We are both activists and we managed to complement each other a lot. We both introduced each other to friends and other activists who are now my friends and with whom I am creating a beautiful bond."
The journey from one city to another was not just a physical distance but a leap towards the possibility of finding love and companionship with someone who shared his values.
But their story doesn't stop there. Their encounter also opened the door to a world of friendship and community, which beautifully represents the beautiful bonds created by veganism, with a shared network of like-minded individuals.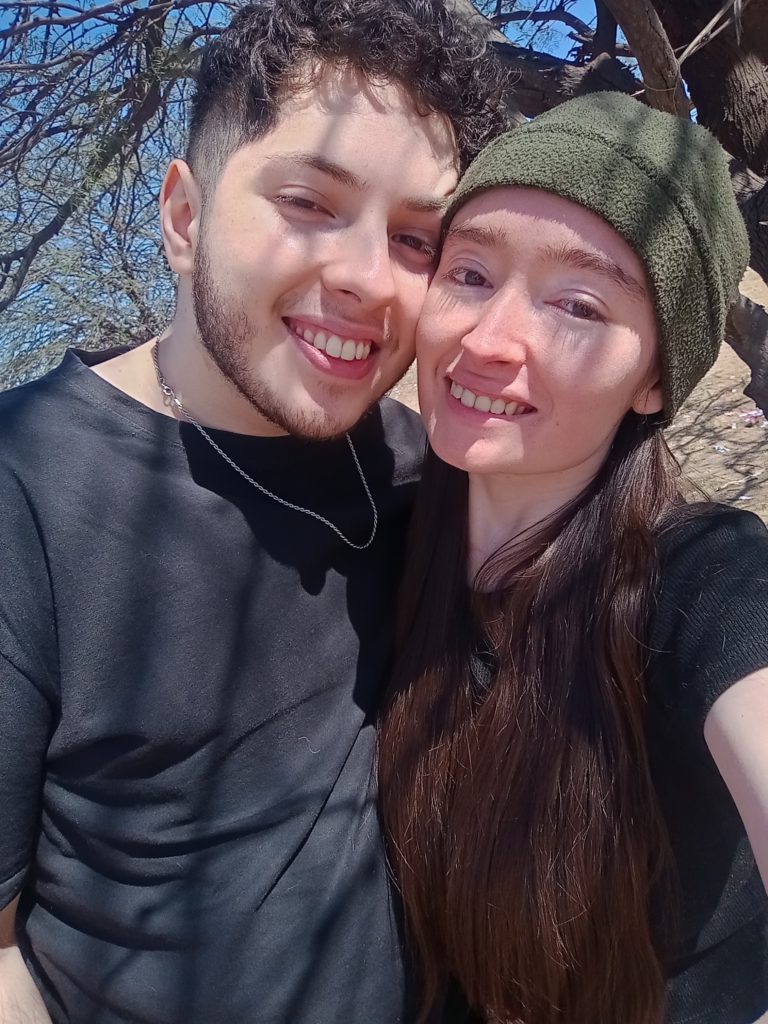 Juan and Lilo's #OurVegMatch serves as a heartwarming reminder that sometimes, the most meaningful relationships can be found when we least expect it. So, if you're a vegan in search of love, companionship, or even just like-minded friends, maybe it's time to give Veggly a try! You never know – your own love story and circle of friends might be just a 'Like' away!
Would you like to find your VegMatch as well?
We've had millions of VegMatches to date! Install now and Subscribe to our blog to hear these heartwarming #OurVegMatch stories, as well as delicious vegan recipes, news about the app and much more!
Please follow Veggly across our social channels: