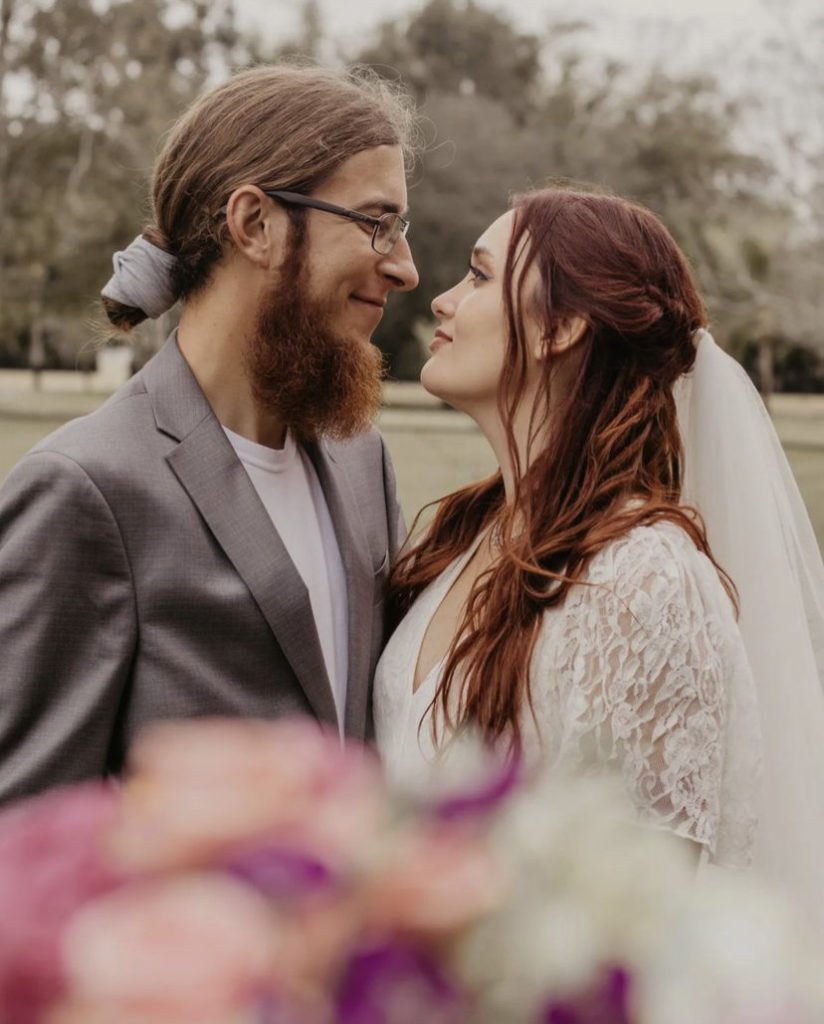 Meet Maggie and Sam, who found each other on Veggly and fell in love at first sight – or should we say love at first text? And now are married! They told us one of the most beautiful stories and sent us some stunning photos from their wedding! We would like to share this inspiring love story with you:⁠
"We would like to share a bit of our love story. My husband and I met through Veggly in 2020. We lived 200 miles away, and 3 days after connecting on Veggly, after talking for hours, we met halfway and had our first date, which lasted 8 hours! Our connection was undeniable.
First, we shared our values of respect towards all animals. Also, we were looking for something meaningful and true. Our personalities fit well together and we would have the longest most insightful conversations and the funnest times. Music connected us too.
We continued exploring the relationship and its different aspects, being pleasantly surprised on every step- and also facing and overcoming difficulties together.
We started arranging our weeks so that we could spend the most time together despite the distance.
Last year, we got engaged and then we moved together. We got married in January 2022 and are very happy. We are blessed to have each other and a lot of support from our family and friends. We have goals to work on together, and are thankful for the way. The love we share every day is such a gift.
The Universe made us meet, and we are thankful that it was through the help of Veggly.
Thank you!!"
Would you like to find your Veg-Match as well?
We've had more than half a million Veg-Matches to date! Install now and Subscribe to our blog to hear these heartwarming stories as well as delicious vegan recipes, news about the app and much more!
Please follow Veggly across our social channels: