At Veggly, we are firm believers that shared values are the first step towards meeting your soulmate. In the case of Andrew and Paulina, their passion for animal rights and outdoor adventures sparked a remarkable connection that defied distance barriers, and today they're celebrating their one year anniversary together! Today's #OurVegMatch story is a surprise from Andrew to Paulina as part of this celebration:
"Paulina and I matched on Veggly in 2022 and instantly hit it off. We both work in the field of animal rescue, so we bonded over our mutual love for animals, as well as our passion for the outdoors. My jaw literally dropped (yes, literally) when I met Paulina in person for the first time – our perfect date in the Catskills on July 19th, 2022.
We began dating shortly after that and quickly fell in love, confessing to each other at the summit of Mount Marcy, the highest point of New York. Now we look forward to a future of traveling the world together, and advocating for veganism for the rest of our lives. We both desired a vegan partner, and Veggly helped us find each other despite being hundreds of miles apart. So thank you Veggly, and happy anniversary to my beautiful Paulina
."
On behalf of the Veggly team, we would like to extend our congratulations to Paulina and Andrew on their anniversary! It brings us immense joy to hear stories like theirs, and we are honored to have played a part in their journey, and we hope that their bond continues to grow with each passing day.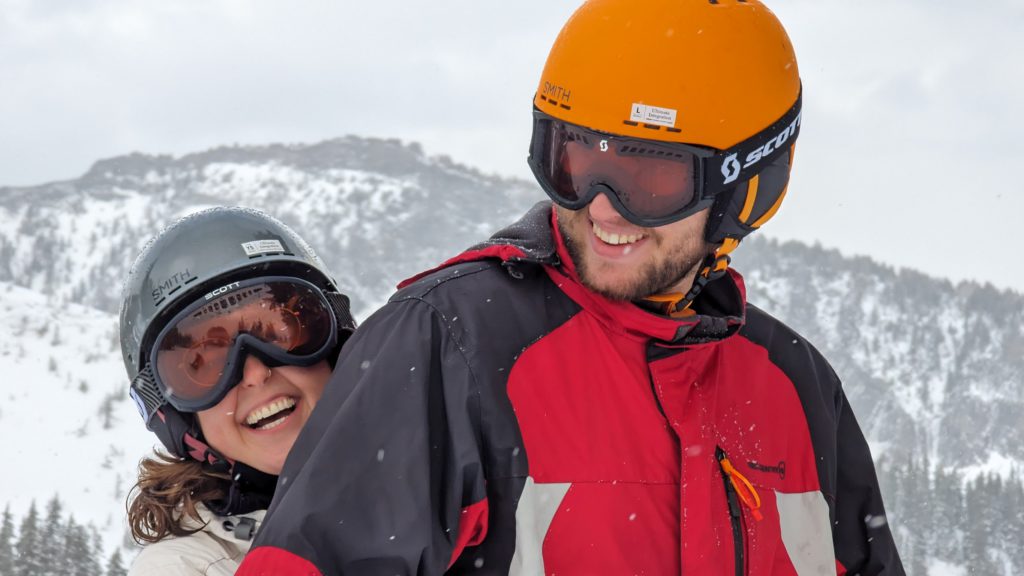 Would you like to find your Veg-Match as well?
We've had millions of VegMatches to date! Install now and Subscribe to our blog to hear these heartwarming #OurVegMatch stories, as well as delicious vegan recipes, news about the app and much more!
Please follow Veggly across our social channels: